Directions & Area Attractions
Please use the interactive map to find your directions to White River Campground & Cabins.
White River Campground & Cabins is a great home base to explore the many area attractions around the Ozark National Forest and the Twin Lakes region. Branson, Missouri and Eureka Springs, Arkansas are easy day trips.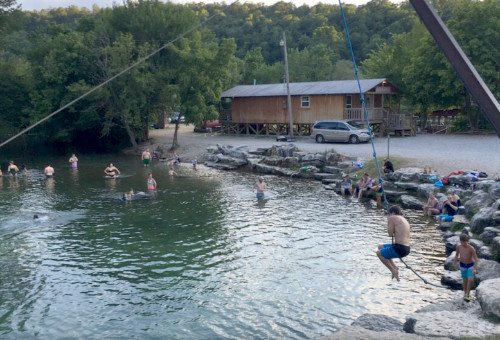 Big Springs Park
Big Springs Park in Cotter, Arkansas (also known as Trout Capitol USA) is less than 1/2 mile from White River Campground & Cabins. You can even see it from our park! You'll find a boat launch, a butterfly garden, and a perfect, clear and clean swimming hole with a rope swing, plus lots of places to walk and enjoy nature.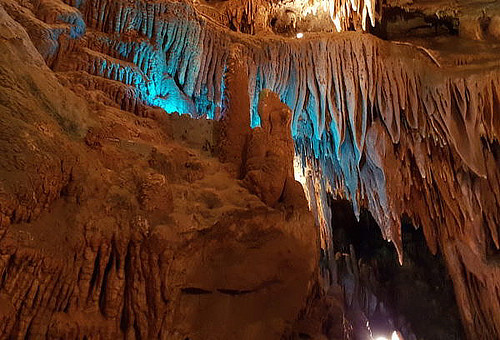 Join us for a trip back in time to Bull Shoals Caverns, one of the world's oldest limestone caverns in the Ozark mountain range. Almost every known formation found in caverns throughout the United States is found in Bull Shoals Caverns. Among these are stalactites, stalagmites, drapolites, box work, columns, cave pearls, flow stone and many others. To name a few of the lifeforms that inhabit Bull Shoals Caverns there are salamanders, pipistrelle bats (very small), frogs and camel crickets.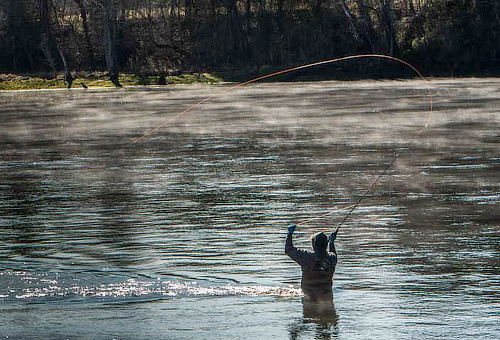 Famous for its world-class trout fishing, Bull Shoals–White River State Park lies along the shores of both Bull Shoals Lake and the White River. The scope of the park can first be experienced from the 15,744-square-foot visitor center set high above the Bull Shoals Dam. The riverside marina and store offer boat rentals, bait, tackle, and supplies. Besides being the state's premier park for trout fishing, the park also offers great hiking and mountain biking.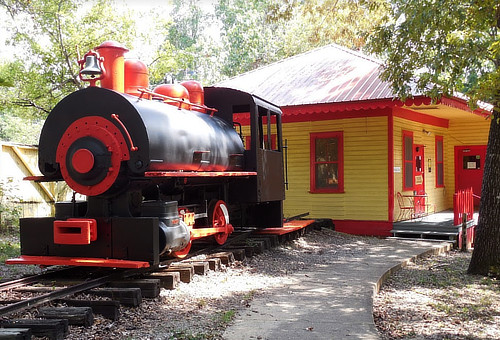 Mountain Village 1890, a historic re-creation of an Ozark settlement, is a living tribute to the pioneers who first settled in this remote part of the country. These were hardy men and women who followed the trails into our mountains from the Carolinas, Virginia, Tennessee and Georgia. The village is a Bull Shoals, Arkansas attraction that draws families, particularly those interested in history, from across the United States.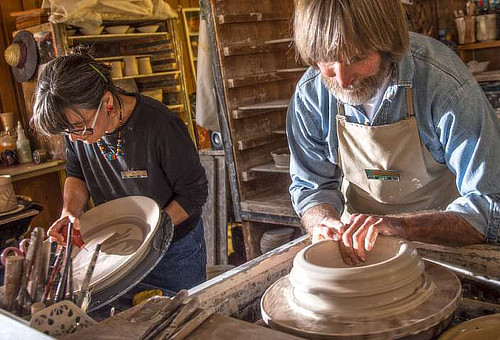 Ozark Folk Center State Park is dedicated to perpetuating the music, crafts, and culture of the Ozarks. Located in Mountain View, Arkansas, and open mid-April to late-October, the park offers visitors an opportunity to watch artisans work, to stroll through the Heritage Herb Garden, and to hear live Southern mountain music.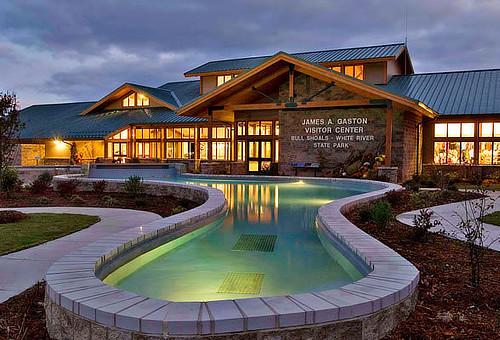 The $4.7-million center is an environmental education learning center and feature interpretation of the river, dam and lake, and their histories. State-of-the-art interpretive exhibits are in the lobby, along with a gift shop, and Johnboat Theater and Exhibit Hall, a 1,720-square-foot area filled with images of the river, lake and dam. An observation tower, gift shop, two classrooms and park offices are also a part of the center.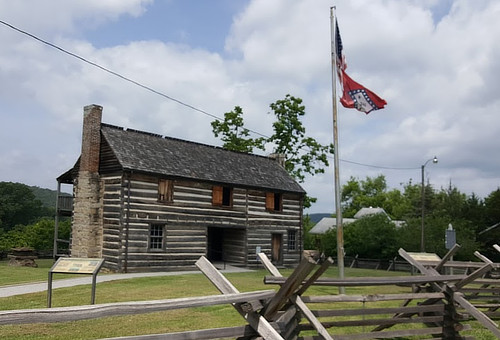 Jacob Wolf was a merchant, builder of log structures, carpenter, and blacksmith. He was elected as a representative to the General Assembly of Arkansas Territory in 1826. The two-story dogtrot structure was constructed by Jacob Wolf in 1829 as the first permanent courthouse for Izard County in Arkansas Territory. The Wolf House sits in present-day Norfork above where the White and Norfork rivers meet. The building served thousands of early settlers finding their way into the central highlands of north Arkansas.